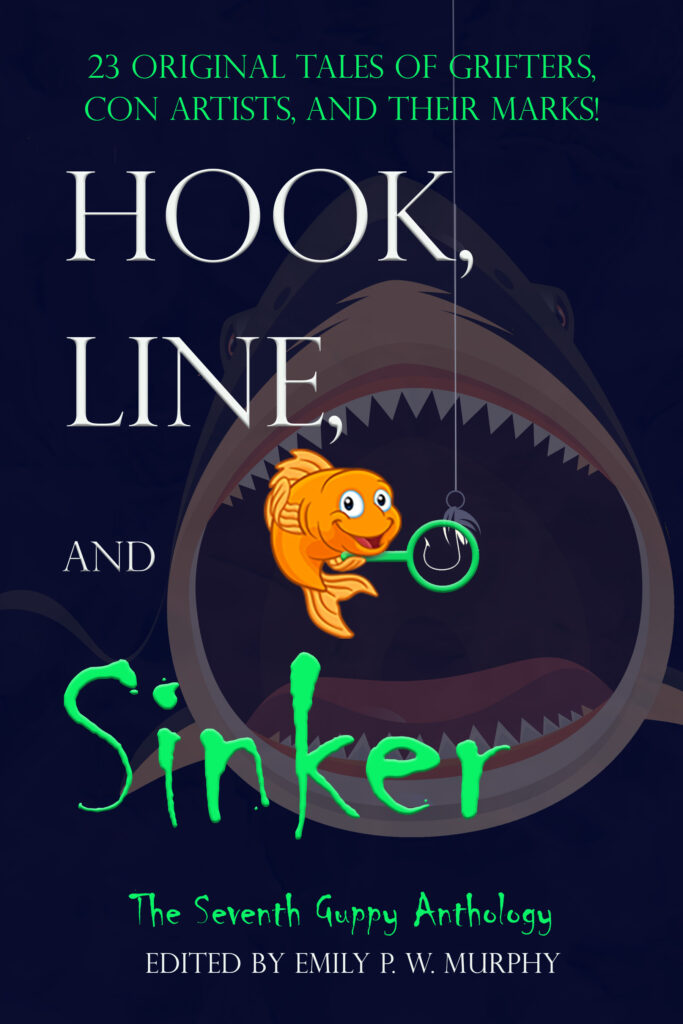 Hook, Line, and Sinker is now out!
"I have been absolutely devouring this anthology!" Amazon.com five-star review.
Twenty-three tales of fraud, con artists, their victims … and the people who only look like they are the victims!
The seventh anthology from the Guppy Chapter of Sisters in Crime, Inc. is now available in paperback and e-book. And if you are in the Greater Victoria area, you can get the e-book through your Overdrive account at the Greater Victoria Public Library.
"Manual for Success" is my first story to be published in book form.
Enjoy!