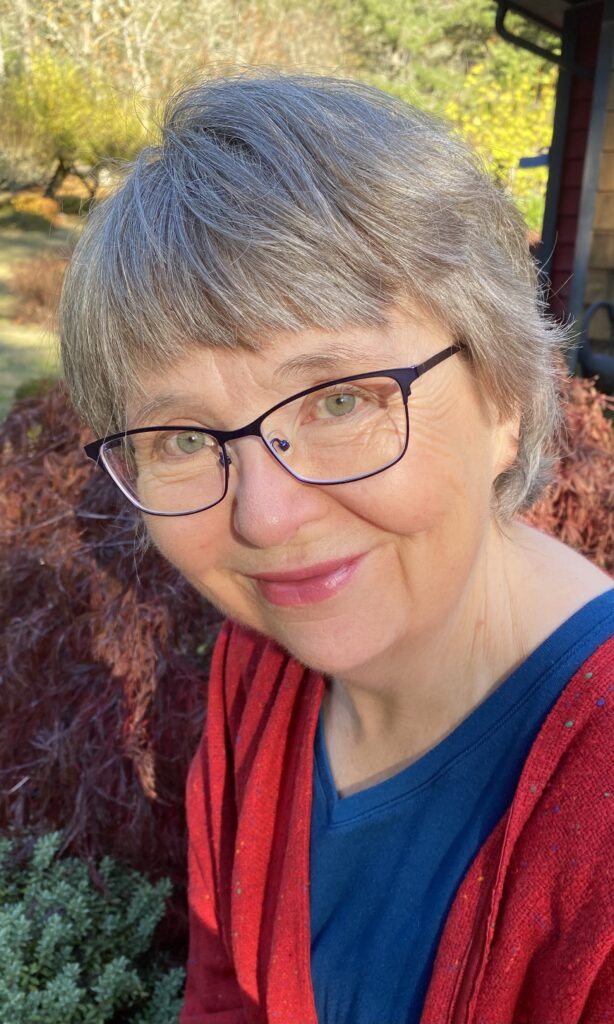 Sandra Benson has a BA in Creative Writing from the University of Victoria and an LL.B. from the University of British Columbia (with a detour to Hastings College of Law in San Francisco).
She grew up in Greater Vancouver, spent a fair amount of time bumming around Australia and southeast Asia, and lived in the subarctic at Yellowknife for two years.
Her legal career began with a sole practice focusing on real estate, then shifted to the federal Department of Justice and wrapped up at the BC Ministry of Attorney General, where she successfully clawed her way to middle management.
Before law school, she had a lot of jobs. Like delivering singing telegrams in a gorilla costume. She might hold the record for world's worst waitress.
She is a member of Sisters In Crime and the proud mother of one magnificent kid. She lives near Victoria, BC with her beautiful wife of 30+ years and a very pushy cat.